Relationships in the Workplace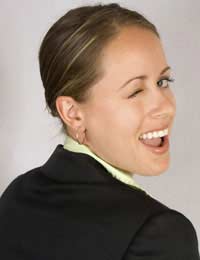 With people in Britain having some of the longest working hours in Europe it is no wonder that a lot of love affairs start off at work. While it can be a great way to find a partner with common interests, background and social circle to you, workplace relationships come with there own fair share of problems.
Firstly there's the office gossip – can you even pick your nose without someone finding out? Then there's the working relationship. If they are in your team or one of you is a manager of the other then it can be tricky to strike a balance. Finally there is the ever awkward situation of splitting up and having to continue working with your ex. There is no reason why a workplace relationship can't blossom into a beautiful thing but you need to be aware of the possible pitfalls before you embark on the adventure.
Love Blossoms
Having a sexy new addition to your workplace can make going to work a lot more exciting. Flirting by the water cooler, sneaking a quick glance in the boardroom or wearing your skirt a little shorter are all fun ways to pass the day. However, don't think your efforts will go unnoticed – not by your crush, but by everyone else in the office. Admit it, you love a good gossip, but when the rumours are about you its not so much fun.
Try to be discreet with your blossoming relationship and as difficult as it may be, don't share your feelings with your colleagues. The beginning of any relationship can be difficult and confusing, and having 20 more people giving their opinions on the subject just makes the pressure worse. Plus, if it all comes tumbling down you are going to have to deal with the pitied whispers and concerned looks.
Making it Work
Once you have decided that you are a proper couple and you want to make the relationship official, you need to decide how you are going to handle working together. Check if your company has a policy about no office relationships as this may mean you have to keep it secret. Otherwise, sit down and think about how you interact in the workplace and whether it will cause any problems.
If you work in the same team then you need to make sure that any personal issues don't overflow in your working relationship. Although it is easier said than done, you need to separate the two.
If one of you is the manager of the other then it can get ever trickier. You need to make sure that your feelings don't lead to preferential treatment as this will breed resentment amongst your colleagues. However it can also be easy to overcompensate and be harder on your partner to prove to others that you are not giving them an easy ride.
If you have a problem with the way your partner is treating you at work then treat it in a professional manner the way you would with any other colleague and try not to let emotions become involved.
When Disaster Strikes
If your relationship has hit the rocks but you still have to work together then it can be a very trying time. However difficult it may be you need to make sure that your personal resentments don't creep into the office. It will be difficult to deal with the tension and no doubt your colleagues will pick up on it. Dealing with a break up is always hard but when your have the eagle eye of everyone in the office watching, it can be even harder. If you need to, then talk to your boss about changing the team dynamics or moving sections. It may seem unprofessional but you will actually be doing the company a favour by being sensible and owning up to the problem.
You might also like...