Breaking up Late in Life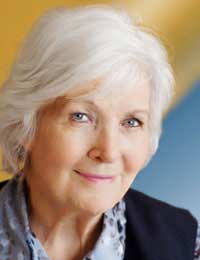 Breaking up at any age can be an emotional experience and leave you feeling a little bit lost and lonely. However, when a relationship breaks down late in life and can be even more difficult to handle. It is likely that you will have been together for a long time, have joint assets and perhaps even children. All these factors make the break up more complicated. However, with a bit of patience and a positive outlook it is possible to move on and maybe even date again.
Dividing Assets
When you have been with a partner for a long time or have been married then it is likely that you will have a lot of joint assets. Whether this property, pensions or savings accounts, you need to make sure that you split them fairly. If you are on amicable terms then you may be able to do this without getting lawyers involved. However, often it is better to make sure everything is done formally and legally. This can all be an emotional experience but try to think about it as a new beginning.
Being Happy Alone
If you are used to living with a partner then it can feel very strange and lonely to suddenly be living on your own. This is something that you get used to and eventually enjoy but give yourself time. Fill your time with visiting friends and family or taking up a new hobby. Indulge yourself with things that you enjoy and be patient with yourself. It is normal to feel sad, lonely and scared. Work through these feelings at your own pace so you are ready to embrace your new situation.
Dating New People
Once you have come to terms with the end of your relationship there will come a stage when you are ready to move on and date new people. This can be a scary prospect but also an exciting opportunity. Take your time and pick a method of dating that you feel comfortable with. Try not to put pressure on yourself and enjoy getting out and meeting a range of new people.
Dealing with Children
When a relationship breaks up late in life it is likely that you will have children. Even as grown adults, your children can find the break up almost as difficult as you and have issues with you dating new people. You need to be sensitive about your child's feelings but also make it clear that you want to be happy again and need their support to help you start again.
If you find yourself on your own later in life it can feel unfair and as if you are moving backwards. However, it can lead to a lot of new opportunities and be the beginning, not the end. Once you have divided your assets and set up on your own, fill you time with fun activities and surround yourself with friends and family. When you are ready to date new people, take it slow and enjoy it and explain to your children how much you need their support.
You might also like...
My committed adultry 7 years ago, i gave her £15000 and she signed the house over to me. We got back together again after 5 months but she kept the money in her personal account, However i have found out she has been cheating again and now have parted. Is she entiltle to half the house again even though she has not put anything back into the house and has not contributed to the house since she,s been back. ?
asbyboy
- 9-Jul-15 @ 1:11 PM