Dealing With Parenting Issues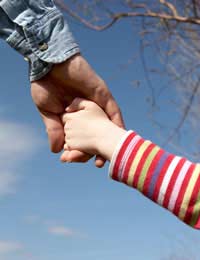 Having children is a wonderful, life changing experience but the stress that comes with it can put a strain on your relationship. When your beautiful baby is put in your arms, there is no parenting manual that comes with them and it is down to you and your partner to figure out how to raise them. You may have very differing opinions on parenting issues so you need to sit down and discuss what you think and how you can work together. Things won't always go to plan but learn from your mistakes and show a united front.
Discuss Your Views
You may think that you know what kind of parent you partner will be but often they have opinions that you weren't expecting. Our parenting style is heavily influenced by our own upbringing, whether you want to replicate it, or avoid making the same mistakes. Because if this, your partners ideas on routine, discipline and tradition may be very different to your own. You need to sit down together and openly discuss your own childhoods and how you want to raise your baby. These discussions need to continue throughout parenthood.
Compromise
As you and your partner may have differing opinions on parenting issues you will both have to compromise on some aspects. Talk about which issues are most important to you and how you can incorporate both of your styles into your parenting. Be able to explain why you feel so strongly about an issue but also be willing to listen openly to your partner. Compromise isn't easy, especially when it comes to parenting, but it is essential if you are going to work well together as parents.
Learn From Your Mistakes
There is no manual or checklist about the perfect way to be a parent. Even if there was, life never goes to plan and you will always face obstacles along the way. Don't beat yourself up if you make a mistake but try to learn from it and work out how to move on. Try hard not to blame your partner but face the problem together and re-assess your parenting plans.
Work as a Team
Parenting is difficult enough as it is, without working against each other. Yes, you are not always going to agree but if your children see that you are divided they will find it easier to manipulate you. Save your parenting arguments for private and always back up your partner in front of your children. Communicate continually so you know what happened when you weren't around and can react appropriately.
Being a parent is one of the best things in the world but also one of the most difficult. You can constantly feel like you are doing it wrong or are making the wrong choices. To overcome this, you and your partner need to work together and be a parenting team. Talk about your views on important issues and try to compromise with each other. If something goes wrong, don't attribute blame but learn from your mistakes and stay united.
You might also like...