Facts About Domestic Violence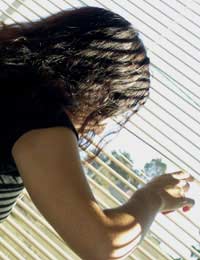 Although there is more awareness about domestic violence now, there are still many women suffering in silence. Domestic violence affects women across all sectors of society and most of them will try to cover it up or make excuses for their partners. If you are being abused or are concerned about a friend or family member then take a look at the facts and take the first step to seeking help.
The Numbers
Every week two women are killed as a result of domestic violence by their current or ex partner. The majority of cases, luckily, will not be this extreme but think about your group of friends – one in four women will experience domestic violence in their lifetime.
The police receive a call for domestic assistance every minute but this is only the tip of the iceberg as only 35% cases are actually ever reported. For many different reasons, it takes a lot of incidents before a woman decides to report an attack to the police. Research shows that on average a woman will have been assaulted thirty five times before she makes a call to the police
Children
Sadly, children are often witnesses to domestic violence and in 90% cases a child is either in the same room or in the room next door. Even worse, is that in half of all domestic violence cases a child is also abused. Whether a child is directly involved or just sees or hears it, it has a huge emotional impact. The threat of violence to their children is often a trigger for women to leave or see help.
Can't They Just Leave?
For people who have not suffered from domestic violence, it can be difficult to understand. They often simplify the situation and wonder why the woman does not just leave her partner. Things are usually much more complicated than this though and part of the problem with domestic violence is the emotional abuse and the erosion of the woman's confidence. They may also try to stay for their children, have nowhere else to go or feel constrained by their culture.
Signs to Look For
Before domestic violence starts there are often a number of warning signs and it is helpful to be aware of these. If your partner is very controlling and stops you seeing your friends and family that can be an indicator. Also if he is very jealous or gets angry easily, either at you or at others.
The facts of domestic violence speak for themselves and it is a very serious issue that is more prevalent than many people would think. It does not only affect women as 19% of cases involve the male suffering abuse. Whether it is you or a friend who is concerned about domestic violence, look out for the signs and seek help. There are places you can go to escape and people that are ready to help you. Call Refuge on 0808 2000 247 for immediate advice and someone to talk to.
You might also like...