Planned Reforms in the Law for Cohabiting Couples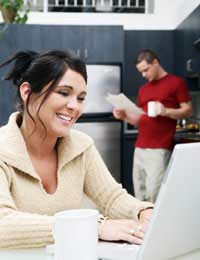 Millions of couples live together as cohabiting partners and many believe that they are entitled to the same rights as married couples under 'common law marriage'. However, common law marriage is a myth and unless you are married, or in a same sex civil partnership then the law does not recognise your rights. With a shift towards less couples marrying and many more living together, the government is considering changing the law to protect cohabiting couples and their children.
What Are the Current Laws?
When it comes to the rights of cohabiting couples, in the eyes of the law, there aren't any. Partners do not have any automatic rights to maintenance or claims on the property or assets if they split up. If one partner dies then the estate does not automatically pass to the surviving partner and they will be liable to pay inheritance tax. In fact, unless there is a legal cohabitation agreement or a will, then the surviving partner will be treated the same as a friend or housemates, however long they have been together.
What About Common Law Marriage?
Common law marriage is believed by many to kick in after a couple has lived together for a significant amount of time. Unfortunately, common law marriage is a myth and no such thing exists. Couples that rely on this will be left out in the cold if the relationship ends or their partner dies as they have no legal recognition.
How About Civil Partnerships?
Since same-sex civil partnerships became legal in 2005 thousands of couples have taken the step to legally recognise their relationship. Civil partners are given almost completely the same rights as married couples. They get the same tax breaks, automatic inheritance and claims to maintenance and assets if the couple split up. They must dissolve their partnership formally in the same way that a married couple would seek a divorce.
What Are the Planned Changes?
The government now recognise that a lot of couples are choosing not to get married. In the same way they reflected a shift in society by introducing civil partnerships, they are planning to give cohabiting couples certain rights under new laws. The new plans would allow cohabiting partners to be able to claim for rights to their partner's property and pension as well for maintenance payments if they split up. None of the possible rights would be automatic though and claimants would have to prove that they had financially contributed or were left disadvantaged once the relationship ended.
These planned changes to the law have not been introduced yet and currently the idea of 'common law marriage' is still a marriage and does not grant any legal rights. It is important the cohabiting partner create a cohabitation agreement and write wills to protect themselves and their partners in legal claims. Hopefully, in the near future, the law will begin to represent the changing shift in society and reflect the pattern of millions of cohabiting couples. Until then, married and civil partners will have many more rights and claims than couples that live together, even if they have been together for many years.
You might also like...