Questionnaire: How Much Do You Know About Your Partner?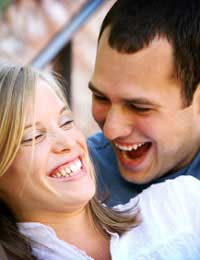 Whether you have been together for 4 weeks or 4 years, it is always interesting to see how much you know about your partner. Sometimes we think we know everything but your answers may surprise you.
When you get so caught up in everyday life and your shared experiences you often fail to notice all the individual traits that make your partner special.
Sit down together and answer these questions to find out how much you actually know about each other.
Questionnaire
1 - What colour are your partner's eyes? Think carefully now…
a)Brown
b)Blue
c)Green/grey
2 - What is their middle name? Do they like it or would they change it if they could?

3 - What is their favourite kind of music? No cheating, don't go checking their CD collection.
a)R&B/Hip hop
b)Classical
c)Rock/pop
d)Country
e)Musicals
4 - What was the name of their first childhood pet?

5 - If they could go on holiday anywhere in the world, where would it be? It may be somewhere they have visited before or somewhere they have always dreamed of going.
a)India
b)Caribbean
c)Brazil
d)Australia
e)Kenya
6 - What is their favourite memory of you two as couple? Is that the first time your laid eyes on each other, a fun day out for two or the moment they realised that they loved you?
7 - What was their best subject at school?
a)Maths
b)English
c)Geography
d)Science
e)Music
8 - What is their favourite film?
9 - What do they like best about your appearance? This may be very different to what you would choose..
a)Your eyes
b)Your legs
c)Your smile
d)Your figure
10 - How old was your partner when they had their first kiss? Go on, you can admit it.
Your Scores - Find Out How Well You Did:
1-4
Are you actually in a relationship with this person?! That is a poor score and you really need to pay more attention to what makes your partner tick. Make sure that you spend quality time together and don't get too distracted by work, family or friends. Set aside time to have dinner together or go for a walk and discuss things other than every day life.
5-7
This is an average score and you probably know enough about your partner to show that you understand them but are maybe unsure of the details. Sometimes it is easy to become bogged down in everyday life and forget the fun, trivial details that can make life interesting. Take up a new hobby together or plan a trip or experience that will leave you with lasting memories.
8-10
You know a lot about your partner. It is good that you are clued up about their life but also make sure that you keep your own separate identity. When you spend a lot of time with someone you often end up thinking the same and forget who you really are. As well as enjoying each other's company, spend time alone or with your friends so you appreciate your time together.
You might also like...