Questionnaire: Is it Time to Break Up?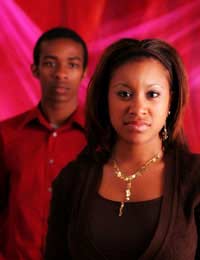 Sometimes when you're questioning the future of your relationship, it can be hard to make a decision. You don't want to make the wrong decision, but how do you know what the right move is?
Ask yourself these key questions to help you decide.
Questionnaire
What first attracted you to your current partner?
a. Looks and social status
b. A friend suggested we would get on
c. They made me laugh and feel comfortable
Why did you continue to date your partner?
a. I don't know
b. I don't want to be alone
c. I enjoy being around them
How often do you and your partner argue?
a. Almost always
b. Too often for my liking
c. Hardly ever
How do you feel when you think about your relationship?
a. Worried and stressed
b. Calm but not excited
c. Happy and relaxed
Since I met my partner, I would say my relationship has:
a. Deteriorated
b. Stayed the same
c. Improved and grown
Do you look forward to dates with your partner?
a. No
b. Sometimes
c. Yes, always
Do you see yourself having a long-term future with your boyfriend/girlfriend?
a. No
b. Maybe, I don't know
c. Yes
How often do you think about breaking up with your boyfriend/girlfriend?
a. All the time/very regularly
b. Quite regularly
c. Hardly ever; I would not like to be without my partner
How well would you say you trust your partner?
a. I don't trust my partner
b. I trust them with some things but I am guarded in other areas
c. I trust my partner with anything
Your results
You answered:
Mostly As
It might well be time to reassess your relationship honestly and decide if it would be better for you and your partner if you both moved on. Consider whether this relationship is really making you happy. Breaking up is never easy but you need to do what will make you happy in the long-term.
Mostly Bs
It's easy to see why you are confused. If you've answered mostly Bs, it's clear that you're not as happy in your relationship as you could be but perhaps you don't want to give up on it just yet. It might be a good idea to sit down with your partner and have a heart-to-heart about your relationship. What do they want from the relationship? Is there anything that would make them feel happier and more secure. Discuss your opinions on these questions too. A good relationship is worth saving but you can't force it. Sometimes, even though it's hard, you do have to walk away.
Mostly Cs
Your relationship seems strong – do what you can to nurture it. If you answered mainly Cs, it seems that on the whole you're happy with your relationship. Congratulations! Do everything you can to protect your relationship and make each other happy.
Consider why you took this quiz though. Remember that whilst you should only stay in a relationship that makes you happy, no relationship is perfect and all partnerships have their ups and downs.
You might also like...