Rights to Pensions and Maintenance when the Relationship Ends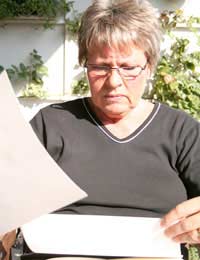 However long you have been in a cohabiting relationship, when it ends you are not automatically entitled to any of your partner's assets. This applies to property, pensions and anything that is in their name, even if you have contributed to it financially or otherwise. This may seem unfair but unfortunately, without any legal documentation, you are classed as a tenant rather than a partner. Creating a cohabitation agreement, although not legally binding, can make things a lot clearer and make the division easier.
Pensions
If your partner receives a work related pension than you will not be entitled to any percentage of this as they only recognise spouses or those in civil partnerships. If you have a private pension which you have been contributing to but that is in your partner's name then legally, it is theirs. This is why it is very important to set out in writing what your investments and debts are, and wherever possible, make sure that all accounts, pensions and savings are in joint names.
Maintenance
When you have been married to someone and file for divorce there is the possibility of receiving maintenance. This usually happenes if your spose is very well off, if you have contributes significantly to the joint wealth (eg in household labour) but have nothing financially to show for it, or if you have children. However, if you have been cohabiting then none of these provisions apply. Even if you have leived together for numerous years and substantially contributed to the wealth, even giving up your job to care for children, you are not entitled to any maintenance payments.
Children
If you have children with your cohabiting partner then they will have to give you childcare support in provision with the law. When it comes to children, whether you are married or not, both parents are legally responsible for their welfare. Visitation rights also apply and if you cannot agree on arrangements amicably then you will need to go through the family law courts.
Cohabitation Agreements
To be sure that you are not left high and dry if you split up from the partner it is sensible to draw up a cohabitation agreement. While not legally binding it will give you much more evidence if you have to fight your case for maintenance or pension rights in a court. At the start of a relationship doing such a thing can seem unromantic and your partner may accuse you of not trusting them but if you know you are not going to get married, then it is important to cover yourself.
It may appear that the picture is bleak when it comes to your pension and maintenance rights if you split from a cohabiting partner and unfortunately, it is. Although there is a movement to reform the law, currently cohabiting partners are not recognised in any way when it comes to financial rights. Unless you name is on the piece of paper or you have made provision for what you want to happen in advance then it is a very rocky road to get what you deserve and in all honesty is likely to be a dead end.
You might also like...