The Myths of Common Law Marriage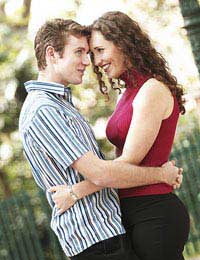 Millions of couples live together without getting married and many believe that after a number of years together they become 'common law' husband and wife and are granted the same rights as married couples. Unfortunately this isn't the case and can lead to a lot of complications and heartache if one of them dies or they decide to separate.
Common law marriage is actually a myth and there is no such thing that carries any legal rights or responsibilities. Often people don't bother to check out the legal issues as it seems unromantic or distrusting but it is important to make sure you and your partner are covered in unpredictable circumstances.
Tax
If you are married then you are given certain tax exemptions but if you are living together as a couple then you are treated as two individual people in the eyes of the taxman. This means that you will be liable for some hefty taxes if you want to sell assets or leave them to each other when one of you dies. Captial Gains tax and inheritance tax are the two that apply and although you won't be able to completely avoid them, seek advice from an accountant about ways to lower your losses.
Pensions
Pensions haven't exactly been reliable anyway but if you are a cohabiting couple then you are in a vulnerable position. If you have a pension through work or a scheme that pays out to spouses in the event of a death then they rarely recognise live in partners. Also, if you separate you will have no right to a percentage of your partner's pension, however long you have been together.
Separation
If you are married and get divorced then you have to divide your assets and are likely to be able to claim a proportion of the house and investments, even if they are in your spouse's name. However, if you are cohabiting then these laws don't automatically apply. If the house is in your partner's name, regardless of whatever contributions you may have made, then you will not be given a penny. However unromantic it may seem, it is important to be clear about these issues from the start and draw up a cohabitation agreement stating who gets what so you are both happy and covered.
Wills
Many people assume that if you have been 'common law' husband and wife foe many years then the assets will automatically be transferred to you on your partner's death. Remember though, in the eyes of the law there is no such thing as common law marriage and therefore you have no rights to your partner's estate. Unless you draw up a will that clarifies who gets what then any inheritance will be passed on to the next of kin.
Cohabitation agreement
To make sure that your partner does not get left high and dry if you die or that you both are treated fairly in a separation, it is important to draw up a cohabitation agreement. It may feel like you are tempting fate and lacking romance, but there is nothing romantic about the law or being left without and money or a place to live. There are online forms you can download or contact your lawyer for advice.
Even if you live as husband and wife, unless you have that little piece of paper then the law does not recognise your commitment. It is a myth that cohabiting couples have the same rights as married couples and it is essential that you protect yourself and your partner by making plans and legal documents.
You might also like...
@mags - no because you are not married. He might even have a claim on your house if he was paying the mortgage or contributing while living with you, especially if it was over 17 years. But what he earns is his own business.
Neil
- 7-Jan-15 @ 12:59 PM
I have been living with my partner for 17 years in my house during which time he ran a successful business,bought & sold 5 houses, he rented 1 house to a few Tennant's intermittently over several years for a considerable rent. Our relationship has now ended and he has moved in to one of his own houses, he says that I have no financial claim on him or his assets, I argued that this was unfair as he was only able to conduct his business & property buying/selling because he was living under my roof. Is there anything I can do about the situation as he has made himself a lot of money whilst I provided him with a home & everything he needed ?
mags
- 31-Dec-14 @ 2:49 PM
I have a partner of 17 years, and 12 year old son who carries my surname. Over the last several months our relationship has deteriorated, with my partner accusing me, of not being good with money, and of being an alcoholic (which I am not). The property is in my name and I have paid the mortgage. My partner has never worked, so the only monies she has are from my wage, tax credits and child benefits. In the last few days I have had to move out of my home to live with my parents, until something can be sortedout, as the atmosphere was very tense. My partner has told me I can only see my son three days a week, and I must get her approval before I take him anywhere. Questions: Can I make her move out of my home? I have not made a will.If I do can I omit my partner as a beneficiary? (my partner is wanting me to make a will with her as a beneficiary). Has my partner any rights to my property and / or assets? Can my partner restrict access to my son when there has been nothing that would say he was at risk? Thank you
Fruitbat46
- 30-Jan-14 @ 10:39 PM
My brother died today. He had a girlfriend of 10 years, they lived together as man and wife. I am in the process of checking whether he made a Will, but I strongly suspect he didn't. He did have an NHS pension (the provisions of which I unsure about i.e. a percentage of which would go to a wife/children on death). If he didn't make a Will (he had no other assets e.g. property) would she benefit from this pension as his "common law wife"? Or was she right when she said a few days ago "I have no legal rights, I'm only his girlfriend"..?
kev1888
- 13-Oct-13 @ 10:10 PM
thanks for setting the worlds to right but the law changesplease could you up date your site so you dont give the wrong answer to someone else you up dated your site 2 years ago many thankandy
andy
- 20-Aug-12 @ 9:20 PM