Partner is too 'Controlling' & Earns More: How Do I Leave?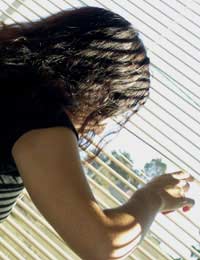 Q.
I have been living with my boyfriend for nine years - he is very controling and has other problems. He owns the house and pays the bills because he's got the better wage. I sometimes get so upset that I want to leave but if I do I will be homeless. I had a house and I sold it to move in with him and gave him what little money I had to help with his problems. I also left my family to move 200 miles to be with him. What will I do if I need to leave?
(C.E, 21 May 2009)

A.
The first thing you need to remember is that however difficult or hopeless the situation seems right now, there is always a way out. It can be easy to feel stuck and helpless and decide that the easiest option is to just stay where you are but this is not going to make things get better. The fact you have got in touch means that you are serious about wanting to leave and you are not happy and that it is and admitting that to yourself is an important first step.
You say that your boyfriend is very controlling and that you moved a long way from your family to be with him. Because of this you are probably feeling quite isolated and unsure who to turn to. Controlling partners often cut off other sources of support so that you feel like you only have them to turn to. You don't. You need to start building up your confidence and re-establishing contact with friends and family so that you have people around you that care.
Unfortunately, financially, you are in a bit of a tricky situation. Although you sold your house and gave your partner your money, if everything is in his name then you do not have a legal right to claim it. Even though you have been living together for 9 years you do not have the same rights as a married couple and it will be difficult for you to claim any assets. It is still worth talking to a lawyer as they may be able to help you but you cannot rely on it.
In terms of leaving him, it probably all feels quite impossible but you need to take practical steps towards doing it. Is there a friend or family member you could stay with? Can you put a bit of money aside so you have something to live on? Instead of concentrating on leaving him now, as much as you may want to, start planning for a few months' time. It's not going to be easy but that is no reason not to, as once you have left you can start rebuilding your life and plan for the future.
You might also like...