Is my Ex Entitled to a Percentage of the House?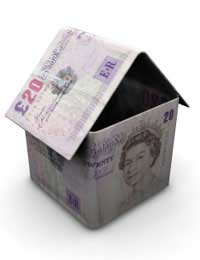 Q.
I have recently split with my partner after 5 years, we were not married, have 2 children and a mortgage that is solely in my name. I have worked throughout the relationship and been the only financial provider for the family.
She has not worked or contributed in any way. She chose to leave the house and take our 2 children to live on benefits in a council house. I have a feeling she is about to try to take a % of my house, is she entitled to any of it?
(Mr Rob Simpson, 25 November 2008)

A.
Many couples choose to live together without getting married and this is often referred to as 'common law marriage'. However, this term is not recognized by law and does not hold any of the same rights as a legal marriage, however long you have been together. Many people believe that they are entitled to a percentage of their partner's assets but this is not true. This is good news for you!
If the mortgage is solely in your name and you did not have any formal cohabitation or rental agreement with your partner then she is not entitled to claim any of your house. You say that you have been the sole provider, but even if your partner had been making financial contributions, unless her name is on the deeds, it's all yours. She may still try to make a claim but the law is on your side and she is unlikely to have a case.
Having said that, you have two children together and you need to think about their welfare too. You will have to, by law, pay child maintenance to your partner but you may want to think about what else you could contribute to make your children's lives better. It is understandable that you will feel angry towards your partner, and she has made her own choices, but this should not impact on your children's lives.
Try to remain as civil as possible with their mother and come to an arrangement about custody and child support. If you cannot work this out together then there are a lot of liaison services available that will help you or you can take it through the courts.
You may also want to think about making a will so that your children are guaranteed to inherit your property if anything may happen to you. You can state that they don't receive any of it until a certain age, or assign a executor so that your ex-partner doesn't try to get hold of it.
Whatever you decide to do, your home is all yours but make sure that your children remain your priority and that they are protected, both financially and emotionally.
You might also like...
my partner and myself took out a remortgage on a property that i owned, the sum was £46000, of which only £9000 she could put in, although she's named on the mortgage i was wondering if she had claim to half of the valuation? Thank you in advance
littlejimmy62
- 25-Feb-21 @ 4:40 PM
my partner and I took out a remortgage in January 2020, with her been disabled and unable to work she could only get £9000 out of £46000 which we borrowed, will she be entitled to half of the valuation if we split up ?
littlejimmy62
- 25-Feb-21 @ 4:36 PM
My name is on mortgage I paid a lump sum of £40,000 toward and my gambling ex boyfriend help contribute for 5 months every year for 8 year. This year he never paid a penny. I put him out of the home. There is 2 children living with me. He is making improvements to outbuilding at garden for the kennels does he have any entitlement to my home. What should I do.
Jojo
- 25-Nov-20 @ 5:03 PM
Hi iv been paying my mortgage for 9 yrs onmy own . My ex left to be with another women, who he's now married to. Is there a time limit that he no longer as any rights to my house. As iv never wanted any of his assets.
Juju
- 4-Oct-20 @ 9:02 AM
Hi iv been paying my mortgage for 9 yrs onmy own . My ex left to be with another women, who he s now married to. Is there a time limit that he no longer as any rights to my house. As iv never wanted any of his assets.
Juju
- 4-Oct-20 @ 8:45 AM
I've owned my house for 25 years my partner lived with me for the last21/2 years We split up and now he's trying to claim half my house! Can he do this?
Marie
- 13-Sep-20 @ 9:50 PM
I left my husband 10 years ago got a divorce in October 2019 didn't want anything from him the house was in joint names I did a clean break divorce, I got my decree absolute the firm were drafting the clean break for court I filled out form tr1to take my name off the deeds and my ex posted it to the land registry who say they never got it. He became very ill in April this year died in August, he never made a will, his son registered his death went to probate only to be told I was still on the deeds and have inherited his house. I phoned the company dealing with my divorce they said they didn't send the financial agreement to courtas they sent it back to me electronically to amend a typo and I failed to press the submit button so they never got it back or thought to contact me, I never even knew it had been sent back as I never got an email or phone call and had no reason to contact them, I assumed they were dealing with it and due to covid and lockdown i presumed there would be a delay. Anyway what do I do now, I don't want the house,we were joint proprietors which is why it's now mine, his kids get nothing, the land registery won't amend this in retrospect as he has died even though I can show them the intention was there for me to give him the whole property but due to circumstances this didn't happen, they say gift it to his children but then there are capital gains tax implications where as if they inherited it there would be no tax to pay,they want to live in it, I could sell it and give them the money but I will be taxed as I own another house and they would pay capital gainsI just don't know what to do,
Rubytwo
- 13-Aug-20 @ 9:45 PM
12 years ago I bought my house but didn't have quite enough for the mortgage. I was advised by the mortgage lender to put my then partners name on it as well and it would bump up the amount I could borrow to get the mortgage. I did this and we eventually broke up. I have struggled since paying bills and am now in a position where I want to sell my house but my ex partner is saying that he's entitled to half of any profit. My question is this...he never lived at my house ever, he never contributed apart from his name going on the mortgage, is he entitled to anything and if so what. Many thanks.
Crazycat8
- 2-Jan-20 @ 8:45 PM
I owned my property In my sole name for ten years before my partner moved in ... my partner sold his house and kept the profit 60 k in various saving account in his name .. we had a daughter together and I have a daughter from a previous relationship..we spilt up and my ex then decided to try to claim 50 percent of the equity in my home ... after months of solicitors letters and fees it got to court.. even though the property and all Bill's were in my name and my partner had approx 6o k .. in saving s . Two weeks before our court date my partner pulled out of the case and had no longer any interest in my property... I was very lucky as it could of been a different outcome ... good luck to anyone going through this .. I truly feel so sorry for you
Bex
- 17-Oct-19 @ 10:30 PM
My partner and I have split up for the last 4 years due to him being work shy. He has recently texted me to state the he spoke to a lawyer and can claim a percentage of my house. I think he is bitter because I have moved on with a new boyfriend, a new job and a new lodger now. My ex partner did work most of the time but did not give me enough money to pay for utility and food bills and for his car bills which I paid for and then I bought the last 2 cars and paid for his phone bill. He even took money off me from my credit cards of £5000 plus. At one time he paid for a new fridge instead of paying towards the normal bills. And as his life is empty and not fulfilling as mine, he wants to hurt me through my pocket. Can my ex partner claim anything of me still?
Alicristy
- 24-Aug-19 @ 12:11 AM
I was married for 14yrs, 2 children, BUILT the marital home. Made legal history coming away from Britain's longest divorce - 17yrs with literally NOTHING, not even some of my own possessions with a Court Order.To help me cope with what happened to me in that Newcastle Court room - I was told 'Writing Therapy' 'Write it all down'. Google: A Tale Of One House: A Memoir.`
Pat
- 21-Jul-19 @ 4:00 PM
I met a man who moved in with me 3 years 6 months ago.My house was fully paid off with no mortgage remaining when I met him.I asked him for £100 towards bills and he paid for most of the groceries. During our time I built an extension to the house which I paid for myself, but he did fit 2 mechanical locks on the back door and 1 in the garden room.He also took the responsibility of paying for the broadband as part of his mobile phone deal so one of the bills is in his name. He has been in Guyana studying since April 8th and plans to return end August.If I let him back will he be seen as having rights to my house?
Saz
- 30-Jun-19 @ 12:06 PM
My ex fiancé has left me on her own will moving and taking 2 children both not mine boy 17 girl 11 both and moving to her aunties house. The house is in my name as I had purchased it before the relationship my ex did work during our relationship during the 4 year relationship. I understand my ex has entitlements I'm just wondering what my ex is entitled to and if there is a time limit to claim thanks
Robbo
- 9-May-19 @ 5:03 AM
My ex never worked. She came to me with debt which I paid off. We got a mortgage together in joint names as we were advised that we'd have a better chance of being approved if both names appeared. On our divorce the finance wasn't settled as our lender wanted 30k to take her name off the mortgage. As I was paying for an expensive custody suit over our daughter I had no where near 30k to give up. The house was 20k negative equity when she left and the lender wanted a 10k fee. Now 9 years later, I've spoken to her and she agreed that she was never in it for financial gain and she'd sign any relevant forms to remove her name from the mortgage. I swiftly went to the bank who said they'd be happy to lend me the money in my sole name, my solicitor then prepared the papers for signature by my ex. On reading them she noticed that they recommended legal advice and that her signature must be witnessed by a solicitor. She rang my solicitor and told him that she didn't want legal representation and could she just come in and sign the forms infront of him. He said no and she must seek her own solicitor. On doing this her solicitor advised she'd be stupid to sign the forms. And there it ends. She isn't perusing anything and hasn't asked for anything but will not sign. What may she be entitled to?? I've extensively updated the property and have paid the mortgage on my own since it was taken out in 2006. All of which I can prove.
V-exd
- 31-Mar-19 @ 9:52 PM
I have been married to my husband for 18 months and lived together for 5 years before that.He has cheated on me and moved out.I had a house and mortgage before I met him and he moved in with me. My name is only on the mortgage and I have only ever paid the mortgage. Is he entitled to a share of the increase in the value of the property over the six years or is it the total market value now of the property. Thank you in advance.
Liz
- 13-Mar-19 @ 12:18 AM
Lived with a partner for 18 months but only 6 months together and 12 months separate rooms he is saying he is entitled to half of my savings and half of my car even thou my mum can prove she payed for my car is this right
I lived in a property with my ex partner for 4 years, I was not on the mortgage, but contributed to the bills, my ex partner had full access to my bank account and regularly transferred money from my account to hers. During this period I paid for appliances, redecorated the entire house, developed and maintained the property to a high standard. When i moved out of the property over 2 years ago, i took nothing with me and left her with everything. She is now selling the house for a very healthy profit, but has not told me about this, including not having a 'for sale' sign at the property. This leads me to believe she thinks I may be entitled to a percentage of any house sale. I would like to know if i am entitled to any percentage of the sale when it is sold, any advice would be greatly appreciated. Many thanks
Ash
- 15-Feb-19 @ 10:44 AM
Hi I got married in September but split form my wife in December the same year we have been separated for a year and I have got my life together and I'm about to buy a house I would like to know is will see be entitled to my house even though she has not lived in it or payed anything to it thanks
Bob
- 9-Jan-19 @ 11:42 PM
I have been separated from my wife since November 2014. We had a long child custody battle that went on until November 2016. I have shared custody of my son 50-50. I purchased a house a few years after we married which is only on my name and I am paying the mortgage and after the court case my son and I are living in the house. My wife has never lived in the house neither has she contributed or is on the deeds. My question is I am going to be filing for divorce and wondered is she entitled to half of the equity of the house? What's the chances of taking anything from the house? Please help as I have already spent £30k on child custody court case. Thanking you in advance
Shabs128
- 2-Jan-19 @ 8:29 PM
Hi there, I left my partner 4 years ago with my daughter. I left everything I had in the home which I had contributed to for 4 years. He has paid maintenance occasionally but probably has 3 years outstanding. He says he isn't working when he is but assume it's cash mostly as HMRC don't have records! He has just sold his house and probably cleared about 100k after debts. Would I be entitled to a share of the house? Colleagues and friends seem to think as we had a child I would be due a share in order to provide a home for our daughter.
Lilyboo
- 7-Nov-18 @ 8:24 PM
Can my ex husband of 11 years divorced 4 . Never contributed a penny claim 50% of home .. his name still on mortgage.
Annie
- 28-Oct-18 @ 8:43 PM
Is my astranged wife untitled to share of my house that I buy in the future
berty
- 20-Oct-18 @ 12:49 PM
How can after 9 years of not living or contributing to the house we both have our name on my ex now wants half of it
Miss upset
- 4-Oct-18 @ 10:45 PM
Hi I've been married for 12 years and am getting a divorce from my wife we have 2 kids. I own the property solely in my name, is she entitled to half the property?
SJ
- 27-Sep-18 @ 11:33 AM
Have not be with my ex husband for 11 years . Divorced 4 years .hes never contributed a penny . Now asking for 50 percent . Can he do this ?
Annie
- 25-Sep-18 @ 10:33 PM
Hi, my ex husband moved out of the flat we bought together in 2007. We finally divorced in 2009. as a result of mediation we agreed that he would wait till I was financially able to have a mortgagee on my sole name. since I have had a family and my new partner lives with me.The reason my ex was keen to wait was that during the marriage I had acquired joint debts but as those were on my name he refused to pay a penny I had to declare bankruptcy. I am now financially solvent. There is very little equity in the flat. In principle my ex has agreed to transferred the property to me but this has not materialised. despite calls etc etc what can I do?
Castro
- 19-Sep-18 @ 2:22 AM
Iv been split from my ex wife for 8 years divorced for 18 months I'm still living in the house which she is on the deeds and mortgage however she's never contributed to any payments or anything financially she lived off my wages she left on her own accord and took the children with her she's now demanding to take me to court for a lump sum/half of the equityas I want her name off the mortgage. Has she got the right even though she hasn't lived there for 8 years or ever contributed?
In a rut
- 6-Sep-18 @ 8:38 PM
Deanah - Your Question:
Hi my partner has been estranged from his cheating wife for 14yrs,he sold the house and gave her half, he then brought another house and two of his children lived with him/us until they moved out and now live there own lives, he then sold the house and brought a mobile home, he has made a will stating that I can live in our home until I die or I can no longer live here my question is has his estranged wife got any rights to this property.
---
Our Response:
It is unlikely your partner's ex will have any rights to the property if a financial agreement has been previously made. A clean-break divorce usually is the best approach to ensure no further claims can possibly be made.
RelationshipExpert
- 4-Sep-18 @ 3:23 PM
Hi my partner has been estranged from his cheating wife for 14yrs,he sold the house and gave her half, he then brought another house and two of his children lived with him/us until they moved out and now live there own lives, he then sold the house and brought a mobile home, he has made a will stating that I can live in our home until I die or I can no longer live here my question is has his estranged wife got any rights to this property.
Deanah
- 29-Aug-18 @ 11:20 AM
I have a joint norgage in 3 names my own name husbands name and mothers name I split from husband 11 years ago I have been paying mortgage myself since he left he has been ignoring letters from my solicitor so if it has to go to court would I come off best or would he still be entitled to half or a third off his share
Hannah
- 21-Aug-18 @ 2:35 PM