Problem In-Laws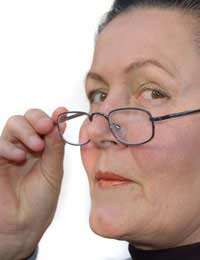 It is the age old situation of problem in-laws. When their darling child marries then no-one is good enough for them and they will constantly find flaws. You need to be firm but fair and have the support of your partner to try and find a peaceful solution.
What's the Problem?
When your in-laws are constantly finding fault with everything you do it can feel like you are banging your head against a brick wall. First of all take a deep breath a step back and try to see the situation from their point of view. What is it that they have a problem with? Do they criticise your parenting skills? Are they worried you won't provide for the family? Did they want your partner to marry someone else? If you can isolate a specific problem then it can be easier to address it. If it just seems that they have a general problem with you then you need to stay patient and try to resolve it.
Ask For Support
It is important that you and your partner show a united front. You need to understand that it is difficult for your partner to be stuck in the middle between you and their parents but they need to understand that you need their support. Your partner decided to marry you and they need to show their parents that they will not be swayed. Sit down with your partner and explain how the situation makes you feel. Explain why you need their support and that you understand how difficult it is for them but that you can't do it on your own. Your partner may be able to act as a mediator to try and find a common resolution. Get them to ask their parents what the problem is and explain that while they understand, they will support you and expect their parents to respect their choice.
Be Firm but Fair
Whatever the issue is, whether it is childcare, the way you dress or the job you do, you need to stand up for yourself. The moment you begin to bend to the will of your in-laws the more they will pressure you into changing. You don't want to cause a huge rift in the family but you need to make it clear that you will not be bullied. If you can, sit down with your in-laws and your partner and explain how you feel. Tell them you love their child, intend to be with them forever and whatever your in-laws try to do will not split you up. Try and find a compromise that you can all be happy with. This is unlikely to work straight away so say that you will give a little on your side but that they need to do the same. If they break an agreement then don't let them get their own way. Once you prove that nothing they can do will change anything then hopefully they will begin to back off.
Dealing with problem in-laws is never easy and can begin to make you question your marriage. Make sure your partner supports you and stand up to them together.
You might also like...