Trying to Change a Partner - Good or Bad Idea?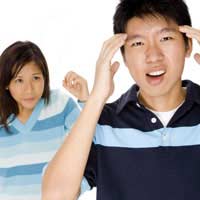 However perfect you think your partner is when you first meet them there will soon be all sorts of annoying traits that you would like to change about them. Changing your partner is an uphill struggle, can cause problems in your relationship, and ultimately is unlikely to work.
Is it a Big Deal?
You know how when you first met you partner you were really attracted to their laid back personality. Well now, when you hardly get them off the sofa or to make any kind of decision, you wish they were a little less led back. Ironically it is often the traits that draw you to people that then turn out to be the same things that drive you crazy. These can range from big important things to little habits that niggle away at you. Before you try to change your partner you need to decide how important the trait is to you. If you try to tackle everything they will fell bombarded and recoil. Is it really that important whether they put their shoes away or could you just learn to live with it?
Nagging
Nag, nag, nag, nag, nag. It is an easy trap to fall into and hardly ever has any positive effects. Nagging is unlikely to make anyone want to change but very likely to make them want to hide from you, do more things to annoy you or cause a big argument. Think about all the annoying traits you probably have. If your partner constantly and repetitively told you about them, wouldn't you get a bit annoyed? By nagging, your partner will also think you are trying to act like their parent and rebel against you in the same way they did as a teenager.
Positive Reinforcement
If there is a trait that you just can't live with in your partner and really want to change then the best way to go about it is by using positive reinforcement. For example, let's say you want to change the way they dress. Instead of being negative and pointing out what you don't like, ignore it and only comment on the things you do like. Next time they put on a top you like tell them how much you like it, how good they look and how sexy you think they are in it. Everybody likes to be praised and they will associate that item with a good feeling. They will also want to make you happy and will respond well to a positive reinforcement rather than a negative criticism.
Learning to Love Them
At the end of the day though, you can't change someone unless they want to change. By using positive reinforcement, being encouraging and if necessary, explaining why it is important to you for them to change then you might be able to change them. However, it is also possible that things will stay the same and you will have to learn to like it, or leave. After all, you fell in love with your partner for who they are and trying to mould then into your ideal is just not fair. You wouldn't like it if they tried to do it to you, would you?
It is never a good ides to try and nag your partner into submission and make them change. You will just create resentment. In any relationships there has to be compromise on both sides but you feel in love with your partner for who they are, not who you could change them into.
You might also like...