Intimacy Advice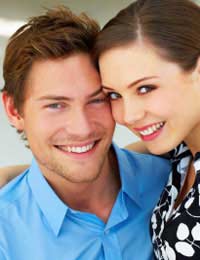 Many people struggle with intimacy for a variety of different reasons. Perhaps you are afraid of getting hurt have had a bad experience in the past or find it hard to get close to people as you have never had a strong role model. Intimacy is vital to a relationship though so you need to work with your partner to overcome the obstacles that stand in your way.
What Is Intimacy?
Intimacy doesn't just refer to sexual interaction but also the warm tender moments between couples. It can be cuddling up on the sofa, holding hands in public or sharing your deepest thoughts. All of these actions help you to bond with your partner and if you don't create any intimacy then you might as well just be friends.
Physical Intimacy
You know those people who you go to give a hug and while they do the basic motions they never actually get close enough to call it a hug. Those people struggle with physical intimacy. They are unable to let themselves get too close to anyone and have a problem with anyone being in their personal space. This can become a real problem in a relationship as the essence of being a couple is to be close. The most common reason for being awkward with physical intimacy is that you didn't experience much as a child. If your family weren't very close, didn't hug you or were afraid to show their feelings then you will have inherited this. Work on it by slowly introducing intimacy with your partner. Hold hands when you are sat on the sofa and slowly work your way up to sitting intertwined. Try to hug each other for longer than 5 seconds at least once a day. Let your partner massage you and try to relax. Explain to your partner that they need to be patient with you and ask them to stop whenever you feel uncomfortable.
Emotional Intimacy
You may be physically in tune with your partner but unable to open up emotionally. If somebody has hurt you in the past then you can be wary of letting someone get to know you too much and giving them the opportunity to do the same. Perhaps you are scared that if they get to know you properly they won't like you anymore. Or maybe you were taught as a child to be self-reliant. Either way, you need to let your partner in. Start off simply by telling your partner about your day. After a while start including how you felt about what happened in your daily rundown. Over dinner or a drink share a memory or an ambition with your partner and get them to do the same. By having your partner open up to you at the same time it can help you feel less vulnerable. Sometimes it can be easier to express your emotions in writing so write an email or letter to your partner. Take small steps and as you build up the level of trust you will find intimacy easier.
Sexual Intimacy
The biggest level of intimacy comes when you have sexual interaction with your partner. This baring of your body and your soul can be scary but is important to a healthy relationship. The best thing you can do is be open and honest with your partner. If a past experience had scarred you then explain this to them and ask them to patient. If they are not willing to be then they are not worth your effort. Take your time and only do what you are comfortable with. Sex is hardly ever its best the first time round as you need to get to know each other's bodies. Talk about what you like and dislike and communicate your desires. Communication is the key and will lead to a fun and healthy sex life and an increased level of intimacy.
Problems with intimacy can be overcome through open communication and willingness to change. Once you have conquered your fears the results will be more than worth it.
You might also like...