My Speed Dating Experience: A Case Study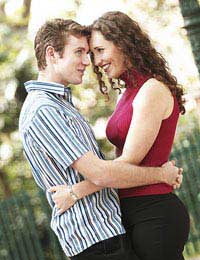 Siobhan, 28, told RelationshipExpert about why she went speed dating and how she found the experience.
"I decided to go speed dating for a novelty and for a bit of a laugh. And, er, maybe to meet some nice men! I went with my friend Helen.
"I have to admit that I was worried that we would like the same people…We never did swap info on who'd been ticked by who, although we did swap notes on the men we'd met! As far as I know we didn't go on any dates with the same men. At least I hope not!"
Expectations
"I definitely didn't have any expectations of meeting the love of my life or anything but I went in with an open mind. I probably made the classic mistakes of speed dating (or any dating!)…I was late and I got pretty drunk…anyway.
"When I finally arrived and got going with my speed dates, I was surprised at how nice and normal everyone seemed. I know it's silly for me to have preconceptions about what people will be like but you can't help it a little bit.
"I chatted to people more easily than I thought I would as well. We mainly chatted about work and hobbies. One person asked me if I was an animal, which one I would be which threw me a bit but it was a good icebreaker anyway.
"One man was extremely attractive and a number seemed genuinely eligible. Then I went and lost my notes card (that will be the wine then!). I dread to think who found it. Anyway, Helen and I had a good recap about the blokes in the taxi on the way home."
Cheating
"One 'worry' both Helen and I discussed before we went speed dating was that we were worried about the rejection issue and whether our self esteems could take it if we didn't get many 'ticks'. Still, we both went ahead and cheated by ticking everyone because we wanted to see who had ticked us! Bad, I know!
"In the end, I got six ticks and four matches. Helen got three matches. I only went on dates with two of my matches in the end. One of them was fine, but the spark wasn't really there in the end. The other was someone who just struck me as quite nice at the speed dating event.
"On our first date we went for drinks, then on others to the cinema and a restaurant. Dave is not my usual type and I wonder if we hadn't been forced to chat on our speed date if we're the type of people who would have ever got talking in 'real life', such as in a bar or something.
"Still, we really hit it off and that was three years ago! We have just bought our first house together. As I said before, I never thought I would meet the love of my life at speed dating, but I did! Sometimes I feel a bit weird telling people how we met (and sometimes I don't). Who cares though? I am definitely glad I decided to go speed dating!"
You might also like...