Dealing with Affairs & Infidelity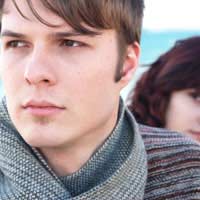 If fairytale stories were true then we would all ride off into the sunset and live happily ever after. Unfortunately real life relationships rarely run so smoothly and when one of you cheats it can cause the fairytale ending to fall apart.
There are many different reasons why people cheat and the fact that people want a bit of sex on the side is often not the underlying cause of the infidelity. Only you can decide if your relationship is worth saving by taking a long hard look at what went wrong and how to move on.
Type of Infidelity
A one night stand can be a lot easier to deal with than an ongoing affair. When the infidelity has been going on for a while then the deception can be a lot more difficult to handle and emotions will run deeper. If the affair was with a friend, family member or ex then things become even more complicated and the betrayal is even stronger. Whatever the situation surrounding the affair, it will be a rocky ride.
If You Cheated
You made a mistake and you need to admit it. There may be many contributory factors that caused you to stray but don't make excuses or blame your partner – you made your decision and you need to take responsibility for it.
Even if you decide you don't want to be with your partner any more you owe them the opportunity to learn the truth about what happened. Be patient, understanding and accept their anger and hurt.
If your infidelity has made you realise that you really want to be with your partner then you have a lot of hard work ahead. It is possible to save your relationship but you need to be committed, patient and sensitive.
If You're Partner Cheated
When you find out that the person you love and trust the most has cheated on you it can feel like your world has come crashing down around you. You feel shocked, angry, hurt, confused and resentful. All these feelings are normal and although it may not seem like it at the time, things will get better.
It can be easy to blame yourself and question what you could have done differently but you can't change the past, only learn from it. It is only you that can decide whether the trust in your relationship can be re-built. You need to talk honestly with your partner, understand why the infidelity happened and whether they are committed to make your relationship work.
Moving On
If the affair marks the end of your relationship then it is important not to carry the pain and mistrust into future relationships. If you can, talk through the situation with your partner so you understand what went wrong and can try to deal with it.
If you decide to stay together then it will be a rocky road to recovery but with hard work and commitment your relationship can become stronger. It may be helpful to visit a counsellor who can help you talk openly without accusations and anger.
You might also like...