Starting a Family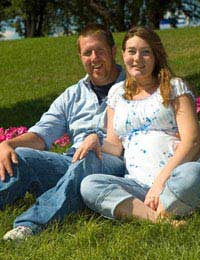 Starting a family is one of the most exciting and terrifying times of your life. Bringing a new person into the world is one of the miracles of life and you need to conquer your fears and try and enjoy it. There can be pressure from family members to start a family but wait until you and your partner both ready. It is a big commitment and isn't a decision to be taken lightly.
When?
If you are married or have been with your partner for a long time then there will inevitably come a time when friends and family members start asking when you are going to have children. While they are only interested and excited at the prospect it can become very annoying and make you feel under pressure to please them. Talk to them and explain firmly but nicely that you have no plans and as soon as you do you will tell them. If they continue to pester you then you may need to take them aside and explain how uncomfortable the questions are making you feel and that you would appreciate it if they would not put pressure on you. They probably think that they are just being funny and will be surprised to learn it is upsetting you.
Are You Ready?
Everybody takes different paths in life and has their own individual hopes and dreams. There is no blueprint for when you should want to start a family. The important thing is that both you and your partner want the same thing. If you find that one of you is ready for children and the other isn't then you need to be patient and communicate well. Pushing somebody into having a baby or 'accidentally' getting pregnant is not fair and does not bode well for the future of your relationship.
Nothing's Happening
If you have decided to start a family but don't seem to be falling pregnant it can be very frustrating and upsetting. It can just take time and doctors suggest you try for at least a year before seeking help. However if other couples seem to be getting pregnant easier or quicker it is natural to be concerned. The more you worry and put emphasis on conceiving the less likely it is to happen. Enjoy a satisfying sex life and pay attention to when you are ovulating and let nature take its course. If it still isn't happening then there are plenty of other options. Talk to your doctor about fertility drugs or IVF. If you cannot conceive naturally then there are plenty of children in the world that need adopting and can help you create the happy family you crave.
Preparations
Once you become pregnant it can seem like those 9 months fly by and you are will never be prepared for the baby's arrival. However many books you read you will still feel like you don't know anything but people have been giving birth since the dawn of time and you will figure it out, in your own way.
If you are ready to start a family then enjoy it, embrace it and look forward to your new future. If you are not ready then be patient and honest with your friends, family and partner and don't let yourself be pushed into anything.
You might also like...