Moving on After a Relationship Ends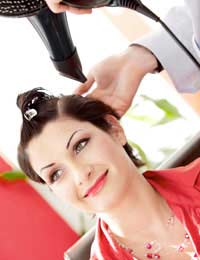 Moving on after a relationship ends can be easier said than done. Being thrust out into the big wide world again can seem scary and the thought of dating again even more so. It may feel like you will never get over your ex or live a happy life again but with a little TLC you will soon be back to your old self.
What Went Wrong?
When a relationship ends the first emotion you are likely to feel is shock. You will ask yourself what want wrong and overanalyse every conversation and event. If possible try to talk to your ex about the reasons and understand what happened. This will help you deal with it and move on. If you can't do this you may just have to accept that life doesn't always go to plan and you just weren't meant to be together. Focusing too much on the past and why it went wrong won't leave you much room to think about your bright new future.
Give Yourself Time
No doubt everyone will tell you that things will get better but when you are going through it, it is hard to see the light at the end of the tunnel. Give yourself time to work through your emotions at your own pace. Let yourself be upset, feel angry indulge yourself for a while. However, although it is good to let your feelings out, don't wallow in your self pity. Friends and family will be supportive and comforting but only for so long. Pick yourself up, brush yourself down and show your ex what they're missing.
Don't Text The Ex
As tempting as it may seem at the time drunk dialling you ex is never a good idea. Nor is sending them a carefully crafted message about how much they hurt you. You may feel like they need to be told, or you want to get revenge, but it won't help. You will just give your ex ammunition to use against you and give them the satisfaction of knowing you are not over them. It takes will power and strength but remove your ex's number from your phone, all memories of them from your home, and put it down to experience.
Face the Future
Now you have worked through your emotions and made sure your ex is firmly out of your life, it is time to move on. Do whatever you need to do to feel good about yourself again. Whether it is going to the gym, getting a new haircut or accomplishing something you've always dreamed of. You are single, free and have no-one to report to accept yourself. Moving on doesn't necessarily need to involve dating new people until you are ready. Focus on yourself, feeling happy and confident, and let fate take its course.
When a relationship ends it can feel difficult to face the world again. It knocks your confidence, makes you question your judgement and leaves you with a head full of emotions. It is natural to feel this way and although it may sounds like a cliche, things will get better.
You might also like...